Earlier this winter I was able to get some shots of a male American Kestrel in flight.  I was happy to get this image and a few of the others for two reasons.
Kestrels in flight have largely eluded me for eight years now.  These raptors are small, fast and usually fly erratically which makes them very difficult to track with a large lens.  The photographers best chance to get one in full flight (as opposed to at take-off) is to catch it hovering – which they're prone to do, especially if there's a bit of a breeze.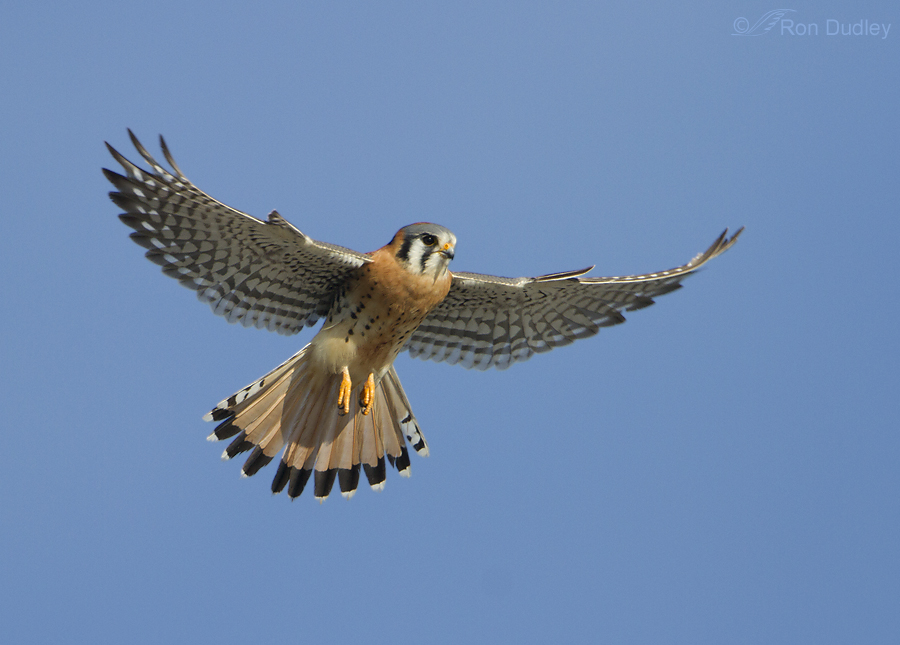 1/2000, f/6.3, ISO 500, 500 f/4, 1.4 tc, natural light, not baited, set up or called in
And hovering is exactly what this bird was doing.  I've previously posted a different but similar photo of this bird in flight but back then I hadn't noticed something else interesting about these images.
The alula (plural alulae) is clearly visible.  The alula is the freely moving first digit on the leading edge of the wing of modern birds.  It is the birds "thumb" and is covered by three to five small flight feathers.  The alula is commonly referred to as the "bastard wing" – one of several definitions of the word bastard is "of abnormal shape or irregular size".
Normally the alula is held flush along the surface of the wing and is very difficult to see but when landing or flying at very slow speeds (like hovering) the alula moves forward and upward which produces a small slot on the leading edge of the wing and it becomes more visible.
The function of the alula is similar to that of the slats on the leading edge of the wings of aircraft – to increase the angle of attack of the wing and produce lift, thus helping to prevent a stall during slow flight.
This photo of the same hovering kestrel shows the alulae about as clearly as I've ever seen them (despite the fact that the image isn't very sharp).
Many extinct and ancient relatives of modern birds had alulae, as do flies (insects of order diptera).  I find it fascinating that evolutionary selection pressure has produced this structure in such diverse and relatively unrelated groups as birds and some flying insects.   And that man has (once again) copied nature to solve a modern problem.
Ron